services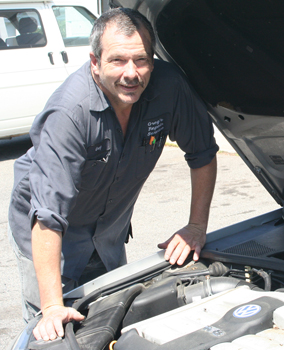 At Greg's Repair Service, we provide complete auto repair services for Audis, Volkswagens and other German cars such as Porsches, Mercedes Benzes and BMWs. Typical services include:
Recommended Scheduled Factory Maintenance
MIL On Diagnosis (Check Enigine Light) - Computer Diagnostics
Timing Belt Service
Brake Service & ABS Diagnosis
HVAC Climate Control Service (A/C & Heating)
Suspension Repairs, Tuning, & Front end Alignment
Exhaust Repairs
Tires, Wheel Balancing, Traction Control Issues
Drivability Troubleshooting for entire Drive Train
Electrical Systems Diagnostics/Repair (Starting, Charging, Ignition, Lighting & Accessories)
We also have towing services available. Call us during business hours at
508-647-9749
.